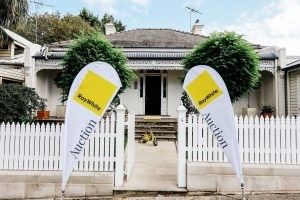 Despite a really wet winter evening on Monday, a very pleasing number of people braved the elements to fill the Headsail room of the Bucklands Beach Yacht Club, the home of Ray White Auctions, for a portfolio of properties located from Pine Harbour to Flat Bush to Howick and its surrounds to Sunnyhills. All of the properties were quite different in terms of style, floor plan space, apart from their location within our Eastern Beaches residential area.
As we report each week, the number of people that attend each week, apart from our vendors and those who have registered to bid, is testimony to the interest in what is currently happening in the real estate market.
276 Jack Lachlan Drive Pine Harbour got the evening off to a positive start with a sale under the hammer at $1,020,000.
34 Orangewood Drive sold under the hammer at $1,240,000 after some 26 bids underlining the demand to live within the Northpark residential area.
4 Haseler Crescent sold under the hammer at $1,280,000 after some 16 bids after a number of bidder registrations, emphasising the demand to buy within the Macleans school zone.
29 Redcastle Drive was another property that attracted strong buyer interest, selling under the hammer at $1,065,000 after some 25 bids.
121 Burswood Drive was passed in for further negotiation and sold at $1,020,000 while the auction evening was still progressing.
65 Rodney Street was also passed in for further negotiation and it sold before the evening ended, after the vendor had two offers to consider.
Some properties within the portfolio attracted bidding interest but not at a price level that met vendors' expectations.
All in all a very pleasing result for our vendors, an excellent clearance rate, after three weeks of marketing.
We are still negotiating post auction for the remaining properties, to try and achieve vendors' expectations.
There are always various reasons why potential buyers cannot meet the terms on an Auction For Sale and Purchase Agreement which is a totally unconditional agreement, however, we try to work with these potential buyers to attract the best conditional sale for our vendors.
Ken Ralph, Company Auctioneer