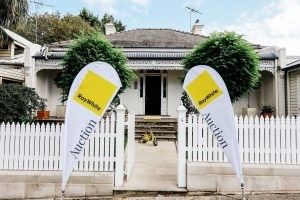 Although the 18 June auction portfolio comprised just five properties, a very pleasing number of people filled the the Headsail room of the Bucklands Beach Yacht Club which is the home of Ray White Eastern Group Auctions. There was a very pleasing buyer response at auction with all five properties attracting bidding interest. Three sold "under the hammer", with the remaining two properties attracting competitive bidding interest but not at a level that was acceptable to those vendors.
During the marketing period we qualify potential buyers as to property suitability and price so that vendors have a clear indication prior to auction of bidding interest and price level; the auction activity then dictates whether the price exceeds the pre-auction indications.
37 Cornelian Crescent started the evening on a positive note, selling under the hammer at $1.438,000.
23B John Brooke Crescent attracted intense interest, selling under the hammer at $1,143,000 after some 33 bids.
11A Diane Louise Drive sold under the hammer at $1,180,000.
14 Indus Place and 108 Bramley Drive attracted competitive bidding, however we continue to work with the buying interest to try and achieve vendors' price expectations.
So a very pleasing result for our vendor clients, an excellent clearance rate after three weeks of marketing – but also a great result for buyers who were able to secure quality homes in very popular residential neighbourhoods.
Ken Ralph, Company Auctioneer