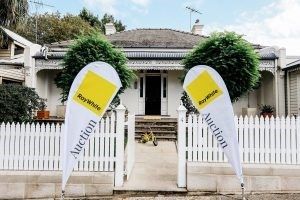 Each week it's always very pleasing to see a considerable number of people fill the Headsail room of the Bucklands Beach Yacht Club, the home of Ray White Auctions. To either take part in the buying process for the properties within the portfolio for that week, or just come along to our Auctions each week to see what is selling and for what price, to get an idea of what is happening very currently in the real estate market.
Our 2nd July portfolio included properties in the Pakuranga Heights, Howick, Cockle Bay, Howick, Bucklands Beach, Half Moon Bay, Huntington Park and Mt Wellington areas. All of these properties were quite different in terms of style and floor plan space, apart from their location within our Eastern Beaches and Mt Wellington residential areas.
There was a very pleasing buyer response at auction, in particular for four properties selling "under the hammer".
During the marketing period we qualify potential buyers as to property suitability and price, so that vendors have a clear indication prior to auction of bidding interest and price level. The auction activity then dictates whether the price exceeds the pre-auction indications.
It is always so pleasing to receive very positive responses from vendors after auctions concluding with a sale "under the hammer", giving our vendors a totally unconditional sale.
Our under the hammer sales this week included:
2/24 Grassways Avenue – $635,000
25 Diane Louise Drive – $1,461,000 after some 26 bids
15 Trelawn Place – $1,640,000 after some 27 bids
30 McCrystal Avenue – $1,640,000 after 8 bids
Very pleasing results for our vendor clients after three weeks of marketing; also a great result for buyers, enabling them to secure quality homes in very popular residential neighbourhoods.
There are always various reasons why potential buyers cannot meet the terms of an Auction For Sale and Purchase Agreement which is a totally unconditional agreement, however we try to work with these potential buyers to attract the best conditional sale for our vendor clients. We are working with conditional buying interest for the balance of the portfolio.
Ken Ralph
Company Auctioneer