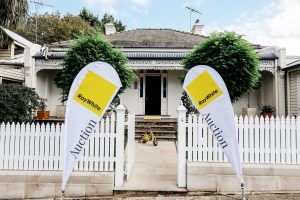 Each week our auction portfolios offer buyers a wide range of properties within our Eastern Beaches area, demonstrating the quality choice of property type and location within our popular neighbourhoods.
Once again, a large crowd filled the Headsail room of the Bucklands Beach Yacht Club, testimony to the interest in "what is currently happening" in the real estate market.
This portfolio comprised 14 properties, with pleasing bidding for particularly three properties resulting in "under the hammer" sales which meant that those vendors achieved an immediate unconditional sale, and two properties achieving unconditional sales immediately post auction. Two properties attracted bidding but did not reach vendors' price expectations.
The clearance rate for "under the hammer' was not the same as last week however very much in line with trends in the Australian real estate market, particularly Sydney and Melbourne where there have been reports that "the cool weather sees cooler clearance rates, while prime markets perform well". We are finding presentation and school zone neighbourhoods are attracting positive response.
An unconditional sale is the prime aim of an Auction Marketing Programme so while we may not always achieve a sale "under the hammer", negotiations immediately post auction can achieve the aim of achieving an unconditional sale or the best conditional sale.
Under the hammer and post auction sales were as follows:
13 Glassonby Road – sold under the hammer for $1,490,000
1/14 Casabella Court – sold under the hammer for $1,010,000
5 Haven Crest – sold under the hammer for $2,135,000
8A Franco Lane – sold post auction
45 Multose Drive – sold post auction
Four further properties are receiving serious price negotiations as this report is filed.
So, a very pleasing result for our vendor clients – an excellent clearance rate after three weeks of marketing.
We are still negotiating post auction for the remaining three properties to try and achieve vendors' price expectations.
Ken Ralph, Company Auctioneer