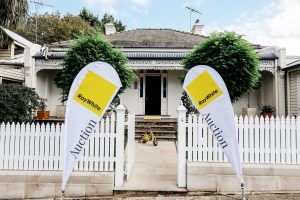 This week we squeezed in an additional auction date after Queen's Birthday weekend to accommodate those vendors who did not require additional marketing time. As we frequently report, the numbers of people who attend each week, apart from our vendors and those who have registered to bid, is testimony to the interest in "what is currently happening" to the real estate market.
On Wednesday a very pleasing number of people filled the Headsail room of the Bucklands Beach Yacht Club for the more limited portfolio of four properties that were all quite different in terms of style, floor plan and location within our Eastern Beaches residential area.
63 Orangewood Drive sold under the hammer at $1,170,000. While the bidding was more laboured, patience was exercised to ensure that all potential buyers were given every opportunity to consider the bid price and then, their opportunity to advance the bidding. A sale under the hammer is not always as a result of rapid-fire bidding and as experienced auctioneers, we appreciate that it is our job to ensure that enough time is given to all bidders because once the hammer goes down, a sale has been completed.
1/ 39 Vivian Wilson Drive also sold under the hammer at $850,000 with more decisive bidding activity.
2/ 44 Judkins Crescent was sold immediately post auction after the vendor was presented with three conditional offers from buyers who had not been able to meet the terms of the auction agreement.
All in all a very pleasing result for our vendor clients, an excellent clearance rate – after three weeks of marketing three from four was a very pleasing result, with the remaining property receiving bidding interest, but not at a price figure that met the vendors' price expectations so negotiations continue.
Ken Ralph, Company Auctioneer