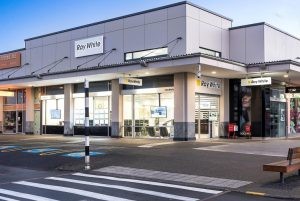 This 21 September auction portfolio reinforced the continuing active buying interest I have emphasised in recent reports. In particular, confirmation of a positive level of confidence to invest in real estate within our Eastern Beaches area, with buyers coming to auction with a positive attitude to buy. 8 of the 10 properties within this portfolio sold 'under the hammer'.
As with recent weeks under level 2.5 lockdown, with the required social spacing, we were able to conduct auctions at the home of Ray White Auctions – the Bucklands Beach Yacht Club. Vendors and bidders moved into the room as their interest property was offered For Sale and moved out once finished.
The properties being offered For Sale were found in Pakuranga, Bucklands Beach, Howick, Cockle Bay, Highland Park and Northpark.
Highlights of the evening were, as follows:
The evening began with 10 Eastridge Court in Northpark which was brought forward from its designated 28 September auction date. This was due to an unconditional pre-auction offer having been accepted by the vendor, subject to the property being submitted to auction on the earlier date. From the pre-auction offer of $1,275,000 and, after some 32 very competitive bids, it sold 'under the hammer' for $1,430,000.
3 Tomonga Way, Bucklands Beach followed, selling 'under the hammer' for $1,770,000.
42 Highland Park Drive in Highland Park followed with very competitive bidding, selling 'under the hammer' after some 26 bids for $1,695,000.
79 Uxbridge Road, Cockle Bay attracted a positive opening bid and sold 'under the hammer' after some 8 further bids, for $1,310,000.
4D Patons Road in Howick was sold 'under the hammer' for $1,130,000.
9 Advene Road, Cockle Bay also sold 'under the hammer' for $1,760,000.
3/24 Ennis Avenue in Pakuranga was another property to attract very competitive bidding, selling 'under the hammer' after some 37 bids for $812,000.
2/18 Ussher Place, Pakuranga was also sold 'under the hammer' for $800,000.
We also continue to work with the buying interest for the balance of the portfolio to achieve sales for our vendors.
So, after more than three weeks of marketing we have achieved extremely pleasing, positive and competitive bidding. Great results for our vendors whose properties sold under the hammer. However, it should also be acknowledged that the sales provided buyers with an opportunity to buy quality real estate assets knowing that, while having to competitively bid/buy to be the 'winner', they were bidding/buying property which was also the first choice for a number of other buyers.
The prices achieved confirmed our ability to maximise price for our vendor. However, to achieve such results buyer interest, bidding registrations and actual competitive bidding are the components to achieving great results.
Wednesday 23 September
We were asked to market a nearly new home in Glenfield. Three registered bidders attended the 6.30pm auction which resulted in the property selling 'under the hammer' for $1,250,000.
Each month we will have portfolios of quality properties giving buyers quality buying options, as well as an opportunity to evaluate these options with our ability to give prospective buyers direct access to a highly experienced, award winning team of mortgage advisors, who have access to a variety of lending institutions and their very favourable mortgage conditions.
As a foot note, I keep an eye on Australian trends through reports published by Williams Media.
As with previous weeks, there was little auction activity comment, particularly from Melbourne, due to their strict lockdown requirements. However, the following comments were made:
'Auction numbers are still down but clearance rates are climbing, according to CoreLogic's latest numbers. CoreLogic has reported this week, the combined capital city preliminary auction clearance rate came in at 72.4 per cent, the highest preliminary clearance rate recorded since early March, so it will be interesting to see how it holds up as final results are collected.
Victoria: Auction activity remains extremely low across Melbourne this week with just 11 homes taken to auction. Of the results collected so far, all 7 were successful, with 5 reported as selling prior to auction and 2 selling on the day. Auction numbers are expected to rise off their record lows next week, with CoreLogic currently tracking around 60 auctions scheduled to be held.
Sydney was host to 679 auctions this week, up from last week when 600 auctions were held, and higher than this time last year when 646 homes were taken to auction. Of the 562 auction results collected so far, 72.4 per cent were successful, up from last week's preliminary result of 70.4 per cent which revised down to 65.9 per cent at final results.'
Ken Ralph
Auction Services Manager