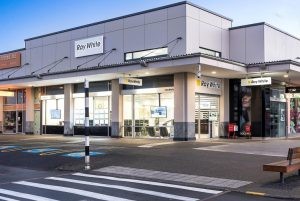 Our 24 May portfolio , was the 18th for 2021, and it was our pleasure to welcome a pleasing attendance to the Headsail room of the Bucklands Beach Yacht Club, the home of Ray White Auctions. Those attending included people who had registered bidding interest, those who had expressed conditional buying interest and obviously those who came along to see what is selling and for what price to give an idea of what is happening very currently in the real estate market.
The portfolio included quality properties across our residential areas of Pakuranga, Bucklands Beach, Botany Downs, Dannemora, Flat Bush.
This portfolio drew interest from buyers who were able to meet the unconditional terms of the Particulars and Conditions of Sale of Real Estate by Auction but also those who will have to present offers to vendors with conditional clauses. The properties that had attracted unconditional buying interest all sold "under the hammer "with pleasing bidding activity.
As highlighted in my recent reports, it was so pleasing to see vendors achieving sale results that allowed them to move on to enjoy their current requirements and buyers delighted to have the opportunity to buy quality properties. People taking a positive attitude, not waiting for life to pass them by or waiting to wait.
As noted in previous weeks reports placing properties "on the market "to sell "under the hammer" was the key factor in vendors being rewarded with further bidding and achieving the pleasing final prices.
Highlights throughout the evening:
15 Claremont Way, Dannemora attracted buying interest from buyers recognising a popular neighbourhood and a home with exterior profile and a spacious floor plan.
Bidding activity got the evening off to a positive start resulting in a sale "under the hammer "after some 14 competitive bids at $1,850,000
1/8 Bucklands Beach, Road Bucklands Beach will offer new ownership a grandstand position to absorb a landscape of views from outline Rangitoto to Half Moon Bay Marina.
It also attracted very pleasing bidding activity resulting in a sale "under the hammer "at $2,300,000 after some 13 bids
7B Bradbury Road, BotanyDowns offered buyers very spacious floor plan living away from the Bradbury street frontage. After a very positive bidding start and 4 further bids it sold "under the hammer "at $1,350,000
14 Mangos Place, Pakuranga emphasised the continuing demand for traditional brick and tile construction but also an area of our Eastern Beaches area that has shown renewed buyer interest. A variety of buying interest resulted in this property selling "under the hammer "at $1,017,000 after some 16 competitive bids.
1/182 Flat Bush School Road resulted in a post auction sale after further negotiations.
We continue to work with buyer interest for the balance of the portfolio to secure a sale that is satisfactory to our vendors.
So, after three weeks of marketing, extremely pleasing, positive and competitive bidding resulted in properties being sold under the hammer. It needs to be acknowledged that the sales provided buyers with an opportunity to buy quality real estate assets knowing that while having to competitively bid/ buy to be the "winner" they were bidding/buying property that was also the first choice for a number of other buyers.
The excellent prices achieved confirmed our ability to maximise price for our vendors, however, to achieve such results, buyer interest, working with our mortgage broker partners, bidding registrations and actual competitive bidding are the components to achieving great results.
Ken Ralph
Auctions Services Manager