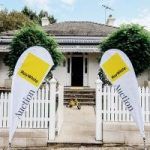 This was our 27th Auction Portfolio for this year, a portfolio of more limited numbers, due to three properties that were included in this portfolio having been sold "under the hammer " at earlier auction dates.
Once again it was our pleasure to welcome a pleasing attendance to the Headsail room of the Bucklands Beach Yacht Club, the home of Ray White Auctions, including people who had registered bidding interest, those who had expressed conditional buying interest and obviously those who came along to see what is selling and for what price to give an idea of what is happening very currently in the real estate market.
The portfolio included quality properties from our residential areas of Pakuranga, Highland Park and Flat Bush.
As highlighted in my recent reports, it was so pleasing to see vendors achieving sale results that allowed them to move on to enjoy their current requirements and buyers delighted to have the opportunity to buy quality properties. People taking a positive attitude, not waiting for life to pass them by or waiting to wait.
As also noted in previous weeks reports placing properties "on the market "to sell "under the hammer" was the key factor in vendors being rewarded with further bidding and achieving the pleasing final prices.
Despite competitive bidding some of the portfolio did not meet vendor expectation of price, but the bidding did match the buyer feedback price we had ascertained prior to Auction Day.
Highlights throughout the evening:
10 Leewood Place, Pakuranga offered buyers a one level, four-bedroom home in a popular cul de sac neighbourhood. It was being offered For Sale after a 35 year much enjoyed ownership. After some 20 bids, it sold "under the hammer "at $1,430,000
1/94 Aviemore Drive, Highland Park offered new ownership a home of more easier care aspects, in popular Highland Park. The two level three-bedroom home looked across Aviemore Drive to the greenery of Lloyd Elsmore Park. A positive start and very brisk bidding resulted in a sale "under the hammer "at $975,000 after some 17 bids.
21 Medvale Avenue, Flat Bush attracted 19 bids but not to a price level that met vendor expectations. 63 and 65 Edgewater Drive, Pakuranga offered a combined 2623m2 for redevelopment and was another offering that while attracted positive bidding, was not to a level that satisfied both vendors expectation of price.
So, after three weeks of marketing, extremely pleasing, positive, competitive bidding, for the six properties sold under the hammer, but also, it needs to be acknowledged that the sales provided buyers with an opportunity to buy quality real estate assets knowing that while having to competitively bid/ buy to be the "winner" they were bidding on/buying property that was also the first choice for a number of other buyers.
The excellent prices achieved confirmed our ability to maximise price for our vendors, however, to achieve such results, buyer interest, working with our mortgage broker partners, bidding registrations and actual competitive bidding are the components to achieving great results.
Ken Ralph
Auction Services Manager