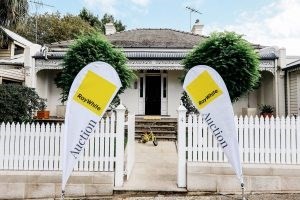 Very active bidding was the very positive response to our 28 June auction portfolio and our 23rd Auction Portfolio for 2021. Very active bidding resulting in 9 of the 11 properties selling "under the hammer ".
The buyer response continues to demonstrate confidence particularly in the quality properties we market within our Eastern Beaches area.
Again, it was our pleasure to welcome a pleasing attendance to the Headsail room of the Bucklands Beach Yacht Club, the home of Ray White Auctions. Those attending included people who had registered bidding interest, those who had expressed conditional buying interest and obviously those who came along to see what is selling and for what price to give an idea of what is happening very currently in the real estate market.
The portfolio included quality properties across our residential areas of Pakuranga, Sunnyhills, Farm Cove, Bucklands Beach, Shelly Park, Highland Park, Dannemora but also properties outside of our Eastern Beaches area, Mt Wellington, Goodwood Heights, Otahuhu.
As highlighted in my recent reports, it was so pleasing to see vendors achieving sale results that allowed them to move on to enjoy their current requirements and buyers delighted to have the opportunity to buy quality properties. People taking a positive attitude, not waiting for life to pass them by or waiting to wait.
As also noted in previous weeks reports placing properties "on the market "to sell "under the hammer" was the key factor in vendors being rewarded with further bidding and achieving the pleasing final prices.
Highlights throughout the evening:
1/18 Steeple Rise, Pakuranga offered buyers an easier care home located in a very popular neighbourhood address that provided a one level floor plan of three bedrooms. After some 12 competitive bids it sold "under the hammer "at $1,182,000.
1/3 Tyndrum Place, Highland Park offered unit buyers a "move in ready "presentation due to a very recent refurbishment. We have marketed several properties in neighbourhoods very close to the Highland Park Shopping Centre in recent months and the marketing of this unit emphasised the continuing demand and attraction to live in Highland Park. After some 28 competitive bids it sold "under the hammer "at $1,249,000.
7 Markham Place, Bucklands Beach impressed with its engaging presentation where the kitchen and bathroom fittings and fixtures, furnishings and colour tones complimented the design elements of the home and the section setting providing a delightful private venue for outdoor living. Bidding was very measured until the property was declared to be "sold under the hammer" and then very determined bidding demonstrated that bidders realised they had the opportunity to buy something quite special. A total of 51 bids eventually resulted in a sale "under the hammer " at $2,651,000.
26 The Boulevard, Sunnyhills offered buyers future potential to make more of the 1964 built home and its surrounding 801m2 section located within a very popular Sunnyhills neighbourhood. It sold "under the hammer "after 17 competitive bids at $2,050,000.
8 Nikau Road, Otahuhu offered buyers an opportunity to maximise future potential of the 668m2 section and the 1920's bungalow. It attracted 22 bids to sell "under the hammer "at $1,314,000.
14 Mellefont Close, Dannemora offered buyers a small cul de sac neighbourhood, a well designed one level floor plan home and with a positive starting bid. It sold "under the hammer "at $1,725,000.
8 Melissa Place, Farm Cove will offer new ownership a family spacious home in a very popular Sunnyhills cul de sac neighbourhood. It sold "under the hammer "after 9 strong bids at $2,090,000.
13 De Thiery Place, Pakuranga offered buyers an established family home surrounded by a 943m2 section. It sold "under the hammer "after 39 very competitive bids at $1,228,500.
27A Barrack Road, Mt Wellington offered buyers a more easy-care section size surrounding a three-bedroom home. Mt Wellington has benefitted from activity in and around Sylvia Park plus the expansion of shopping and services along Lunn Avenue plus the integrated bus and train services at Panmure. This property attracted 10 bids to sell "under the hammer "at $1,000,000 but the pleasing aspect of this sale was that we were able to turn its tenant into the new owner of this home.
We continue to work with buyer interest for the remaining two properties to secure a sale that is satisfactory to our vendors.
So, after three weeks of marketing, extremely pleasing, positive, competitive bidding, for the seven properties sold under the hammer, but also, it needs to be acknowledged that the sales provided buyers with an opportunity to buy quality real estate assets knowing that while having to competitively bid/ buy to be the "winner" they were bidding/buying property that was also the first choice for a number of other buyers.
The excellent prices achieved confirmed our ability to maximise price for our vendors, however, to achieve such results, buyer interest, working with our mortgage broker partners, bidding registrations and actual competitive bidding are the components to achieving great results.
Ken Ralph
Auction Services Manager