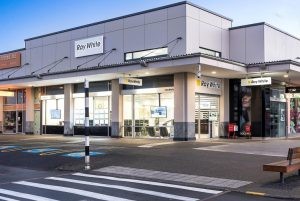 The start of a new month and our 3 May portfolio was the 15th for 2021. It was a pleasure to see a pleasing attendance to the Headsail room of the Bucklands Beach Yacht Club, the home of Ray White Auctions. Those attending included people who had registered bidding interest, those who had expressed conditional buying interest and obviously those who came along to see what is selling and for what price to give an idea of what is happening very currently in the real estate market.
The portfolio included a quality 16 properties across our residential areas of Pakuranga, Bucklands Beach, Eastern Beach, Howick, Cockle Bay, Botany Downs, Dannemora, Whitford and two properties outside of our Eastern Beaches area.
As highlighted in my last report, it was so pleasing to see vendors achieving sale results that allowed them to move on to enjoy their current requirements and buyers delighted to have the opportunity to buy quality properties. People taking a positive attitude, not waiting for life to pass them by or waiting to wait.
As noted in previous weeks reports placing properties "on the market" to sell "under the hammer" was the key factor in vendors being rewarded with further bidding and achieving the pleasing final prices.
Highlights throughout the evening:
3 Bucklands Beach Road, Bucklands Beach enjoys a very prominent position along the Bucklands Beach Road ridge offering views from the Half Moon Bay Marina out to Rangitoto Island. The home provided comfortable viewing with potential for new ownership to enhance the current presentation or look at possible redevelopment with its own walkway to The Parade a section feature. From a very positive start and 6 further bids it sold "under the hammer "at $3,350,000.
4 Elizabeth Street, Pakuranga was rewarded for its traditional construction, weatherboard cladding and its very pleasing presentation. An outlook over the greenery of the school grounds and beyond also added to its appeal. It sold "under the hammer "after some 25 competitive bids at $1,324,500.
15A Vivian Wilson Drive, Eastern Beach also drew competitive bidding from buyers appreciating its immaculate presentation, easier care aspects and flat walking distance to Eastern Beach waterfront and a variety of services. After some 20 competitive bids it sold "under the hammer" at $1,330,000.
11 Seaview Terrace, Cockle Bay displayed our vendors pride in the care undertaken with its design, construction and quality materials plus quality finishes. An impressive contemporary display of indoor living with private outdoor living. After 12 bids the lucky bidders secured this home for an "under the hammer" price of $2,450,000.
3/55A Pakuranga Road, Pakuranga offered buyers an easier care unit home within a price bracket that is so hard to find in our Eastern Beaches area. A competitive 14 bids eventually secured a sale "under the hammer" sale at $811,000.
5 Clovelly Road, Bucklands Beach is found towards the waterfront end of Clovelly Road offering buyers a contemporary presentation of its one level floor plan space that provided family accommodation with the addition of a guest suite. The inground pool and its very private outdoor living surrounds will ensure new ownership enjoys the best of living within the confines
of the section but also the lifestyle of the Bucklands Beach Peninsula. It also sold "under the hammer "at $2,150,000.
Immediate post auction negotiations with the highest bidder resulted in a sale for 30 Pinewood Grove, Botany Downs, 12 Eaglemont Drive, Dannemora and 3 Bledisloe Street, Cockle Bay.
Offers were presented for other properties within the portfolio and at the time of completing this report we continue to work with buyer interest for the balance of the portfolio to secure a sale that is satisfactory to our vendors.
So, after three plus weeks of marketing, extremely pleasing, positive, competitive bidding, for the properties sold under the hammer, but also, it needs to be acknowledged that the sales provided buyers with an opportunity to buy quality real estate assets knowing that while having to competitively bid/ buy to be the "winner" they were bidding/buying property that was also the first choice for a number of other buyers.
The excellent prices achieved confirmed our ability to maximise price for our vendors, however, to achieve such results, buyer interest, working with our mortgage broker partners, bidding registrations and actual competitive bidding are the components to achieving great results.
4 May 2021
39 Carrick Glen Avenue, Flat Bush attracted buyer interest to a 4-bedroom brick and tile home located close to sports and recreation facilities but also close to the services around the Manukau City Mall and the newly opened Ormiston Town Centre. After a strong start, 8 bids and negotiations, it sold "under the hammer" at $1,195,000.
Ken Ralph
Auctions Services Manager