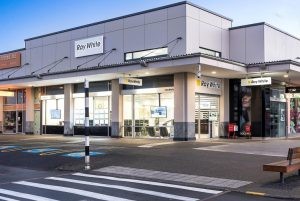 Our 31 May portfolio attracted a very positive response from buyers with 11 of the 14 properties selling "under the hammer ". This portfolio was our 19th for 2021, finishing another month with very pleasing volume of sales and subsequent prices.
Again, it was our pleasure to welcome a pleasing attendance to the Headsail room of the Bucklands Beach Yacht Club, the home of Ray White Auctions. Those attending included people who had registered bidding interest, those who had expressed conditional buying interest and obviously those who came along to see what is selling and for what price to give an idea of what is happening very currently in the real estate market.
The portfolio included quality properties across our residential areas of Pakuranga, Farm Cove, Eastern Beach, Howick, Cockle Bay, Somerville, Huntington Park, Dannemora.
As highlighted in my recent reports, it was so pleasing to see vendors achieving sale results that allowed them to move on to enjoy their current requirements and buyers delighted to have the opportunity to buy quality properties. People taking a positive attitude, not waiting for life to pass them by or waiting to wait.
As noted in previous weeks reports placing properties "on the market "to sell "under the hammer" was the key factor in vendors being rewarded with further bidding and achieving the pleasing final prices.
The "under the hammer "clearance rate continues to demonstrate buyer confidence to secure Eastern Beaches property.
Highlights throughout the evening:
20B Waterloo Street, Howick got the evening off to a positive start having been brought forward from its 15 June designated auction date due to an unconditional offer that was presented to our vendors and accepted subject the property being submitted to auction at the earlier auction date. From its preauction offer of $1,550,000 and some further 14 bids, it sold "under the hammer "at $1,606,000 and rewarded our vendors for completing a quality five-bedroom new build townhouse with a Howick Village address.
2/12 Sale Street, Howick attracted buying interest from buyers recognising a sought-after close to heart of Howick neighbourhood and a two bedroom home that will offer new ownership easier care. A positive start and some 7 further bids resulted in a sale "under the hammer " at $1,035,000.
1D/12 Selwyn Road, Howick was the second apartment we have marketed since this very heart of Howick located apartment complex has been re-erected to 2021 standards. Demand for easier care apartment styled living continues to increase and we have very limited such apartment complexes with the Village precincts. This was a 1st floor 2-bedroom apartment which attracted a positive opening bid and with 5 further bids sold "under the hammer "at $1,275,000.
16 Simmental Crescent, Somerville offered buyers a sought after spacious one level floor plan with an excellent presentation. Very pleasing bidding activity resulted in a sale "under the hammer "at $1,800,000.
2/20 Vivian Wilson Drive, Eastern Beach reflected the demand from young to older alike for an easier care home in a neighbourhood that enjoys a flat walk access to waterfront and a range of services including sought after Macleans zone junior to senior schooling. It sold "under the hammer "at $1,425,000 after some very competitive 40 bids.
12 Mangos Place, Pakuranga followed the very successful sale last week of 12 Mangos Place with the weatherboard cladding construction complimenting its brick cladded neighbour with another very pleasing presentation. This second neighbourhood sale emphasised the continuing demand for an area of our Eastern Beaches area that has shown renewed buyer interest. It sold "under the hammer "at $1,045,000 after some 20 competitive bids.
38 Millington Place, Huntington Park attracted buyer interest to this very popular neighbourhood that enjoys very close proximity to the shopping and services that surround the Botany Town Centre and Botany College schooling. A competitive and determined 17 bids resulted in a sale "under the hammer "at $1,413,000.
23 Davita Place, Farm Cove offered buyers a very distinctively designed family spacious home with views over the Wakaaranga Creek inlet, a very private position with the 1504m2 section including secluded pool and spa outdoor living. A positive start and with some 6 further bids it sold "under the hammer "at $2,500,000.
2/55 Rodney Street, Howick offered new ownership a home that radiated its own personality through its exterior/ interior presentation and a spacious light filled addition to the combined living room. It sold "under the hammer "at $1,200,000.
113 Union Road, Howick attracted appreciation for a traditionally built weatherboard bungalow, and it sold "under the hammer "at $1,000,000 after some 8 bids.
7 Wilbur Place, Pakuranga has benefitted from its current housing zone classification attracting buyers who saw merit in refurbishing and part/ complete redevelopment. After some 39 very competitive and continued bids from a number of registered bidders, it eventually resulted in a sale "under the hammer "at $1,595,000.
We continue to work with buyer interest for the balance of the portfolio to secure a sale that is satisfactory to our vendors.
So, after three weeks of marketing, extremely pleasing, positive, competitive bidding, for the eleven properties sold under the hammer. It also needs to be acknowledged that the sales provided buyers with an opportunity to buy quality real estate assets knowing that while having to competitively bid/ buy to be the "winner" they were bidding/buying property that was also the first choice for a number of other buyers.
The excellent prices achieved confirmed our ability to maximise price for our vendors, however, to achieve such results, buyer interest, working with our mortgage broker partners, bidding registrations and actual competitive bidding are the components to achieving great results.
28 May 2021
215 Pt View Drive, East Tamaki Heights was brought forward from its designated auction date due to an unconditional offer that was presented to our vendors and accepted subject the property being submitted to auction at the earlier auction date and giving all inspection interest the opportunity to buy. Anxious to buy was not surprising as this property comprised 5248m2 surrounding a very appealing spacious family home, that included pool centred outdoor living and panoramic views from the terraced wrap around decking. It sold "under the hammer "at $2,350,000.
29 May 2021
We were asked to market 31 Hill Crescent in central New Lynn which offered a section size of 900m2 surrounding a home that had been in the same ownership for some 51 years. A variety of buying interest from refurbish to redevelop attracted 9 bidding registrations and after highly competitive bidding from a number of those registrations the property eventually sold "under the hammer " after 65 bids at $1,625,000.
30 May 2021
36 Keppoch Court, Dannemora offered new owners an opportunity to move to a particularly impressive property of 914m2 of more park like landscaping, surrounding a spacious one level floor plan home that included three distinct living rooms with four-bedroom accommodation.
A positive starting bid and some 12 further bids, the property sold "under the hammer "at $2,325,000.
Ken Ralph
Auctions Services Manager