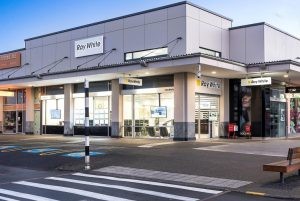 Our 9 June portfolio was our 20th portfolio for 2021 and followed last week's portfolio where there was a very positive response from buyer bidding activity which resulted in an extremely pleasing number of "under the hammer "sales which continues to demonstrate confidence particularly in the quality properties we market within our Eastern Beaches area.
Again, it was our pleasure to welcome a pleasing attendance to the Headsail room of the Bucklands Beach Yacht Club, the home of Ray White Auctions. Those attending included people who had registered bidding interest, those who had expressed conditional buying interest and obviously those who came along to see what is selling and for what price to give an idea of what is happening very currently in the real estate market.
The portfolio included quality properties across our residential areas of Pakuranga, Sunnyhills, Mellons Bay, Howick, Cockle Bay, Shelly Park, Shamrock Park, Dannemora.
As highlighted in my recent reports, it was so pleasing to see vendors achieving sale results that allowed them to move on to enjoy their current requirements and buyers delighted to have the opportunity to buy quality properties. People taking a positive attitude, not waiting for life to pass them by or waiting to wait.
As also noted in previous weeks reports placing properties "on the market " to sell "under the hammer" was the key factor in vendors being rewarded with further bidding and achieving the pleasing final prices.
Highlights throughout the evening:
1/31 Elliot Street, Howick attracted buying interest from buyers recognising a sought-after close to heart of Howick neighbourhood and a traditional constructed home that added extra appeal through its up-to-date presentation. A positive start and some highly competitive 66 further bids resulted in a sale "under the hammer "at $1,292,000
1/30 Howe Street, Howick as with Elliot Street attracted buyers recognising a Howick Village address, traditional build alongside a presentation mix of original timber flooring with contemporary colour tones and furnishings. A positive opening bid at $900,000 and with 54 further very competitive bids it sold "under the hammer "at $1,203,000
5 Renlee Place, Shelly Park offered buyers a more private neighbourhood locality and sought after spacious one level floor plan with an excellent presentation. It also sold "under the hammer "at $1,560,000
2/ 10 Pickwick Parade, Mellons Bay reflected the demand from young to older alike for an easier care home in a neighbourhood that includes Macleans school zoning. It sold "under the hammer "after placing it "on the market to sell under the hammer " which stimulated determined bidding , a total of 16 competitive bids, and, an eventual sale at $1,190,000.
2/46 Archmillen Avenue, Pakuranga is a practically designed home that offered buyers a more economical entry into a neighbourhood that accesses particularly popular senior schooling but also offered an easier care sized section. It sold "under the hammer " at $892,000 after some
52 highly competitive bids from a number of registered buyers.
5A Hemsway Place, Sunnyhills attracted buyer interest to a near new townhouse that provided a very spacious 5-bedroom accommodation. As part of a townhouse complex it also offers more easier care aspects. Bidding and negotiated bidding during the auction resulted in a sale "under the hammer "at $1, 440,000
We continue to work with buyer interest for the balance of the portfolio to secure a sale that is satisfactory to our vendors.
So, after three weeks of marketing, extremely pleasing, positive, competitive bidding, for the eleven properties sold under the hammer. It also needs to be acknowledged that the sales provided buyers with an opportunity to buy quality real estate assets knowing that while having to competitively bid/ buy to be the "winner" they were bidding/buying property that was also the first choice for a number of other buyers.
The excellent prices achieved confirmed our ability to maximise price for our vendors, however, to achieve such results, buyer interest, working with our mortgage broker partners, bidding registrations and actual competitive bidding are the components to achieving great results.
8 June
89 Maraetai Drive, Maraetai drew attention from buyers seeking to move to all the lifestyle aspects that destinations on the Pohutukawa Coast such as Maraetai offers, a living environment perhaps more relaxed than our busier suburbs with ready access to a range of watersport and recreation facilities. The cottage offers its own personality surrounded by a lengthy bush clad 809m2 section. After some 20 determined bids it sold "under the hammer "at $950,000.
Ken Ralph
Auctions Services Manager