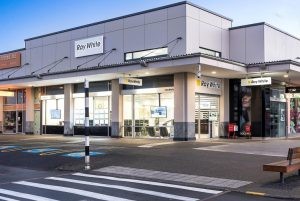 We are now able to conduct auctions back at the Bucklands Beach Yacht Club, the home of Ray White auctions. These were on the 25 May and 3 June. Restrictions under Level 2 provided only for our vendors, registered buyers and the sales people associated with the individual listings to attend the auction, ensuring there was the correct amount of contact spacing within the Headsail room.
My earlier reports during the lockdown commented that, in the midst of a very fluctuating level of confidence affecting all aspects of our economy and wellbeing, there has been very pleasing buyer interest. This was confirmation of a positive level of confidence to invest in real estate at a time when other commodities were affected by fluctuation in this area.
Real estate has displayed its resilience during the lockdown period. We have experienced both vendors and buyers wanting to continue exploring opportunities to make a selling or buying decision which meets their current lifestyle requirements.
Since the advent of Level 2, physical inspections of property have been easier to arrange and building reports have been able to be undertaken. This has allowed real estate activity to resume on a more 'normal' basis. Consequently, a very pleasing level of sales with equally pleasing prices has been completed over these recent weeks – further recognition of the resilience and confidence of real estate, particularly within our Eastern Beaches area.
25 May
14 Marriott Road in Pakuranga sold 'under the hammer' for $1,230,000.
65 Cardiff Road, Pakuranga sold 'under the hammer' for $1,115,000.
24C Davington Way in Burswood was sold post auction.
2 San Luis Place, Golflands attracted competitive bidding, however not to a level which was acceptable to the vendor and we continue to work with buyer interest.
27 May
82 Mellons Bay Road in Mellons Bay, a home which radiated character and personality from a wonderful viewing platform along the Mellons Bay ridge, was brought forward from its 15 June designated auction date. This was due to an unconditional offer being presented to our vendor and accepted, subject to the property being submitted to auction. It sold 'under the hammer' for $1,800,000.
3 June
Facing bidding competition during the evening was:
2/63 Kurnell Drive in Botany Downs which was brought forward from its 8 June designated auction date, due to an unconditional offer which was presented to our vendors and accepted, subject to the property being submitted to auction on this earlier date. It sold 'under the hammer' for $910,000.
2 Frank Nobilo Drive, Golflands also sold 'under the hammer' after some 28, very competitive bids, for $1,270,000.
1/43 Union Road in Howick sold immediately post auction, with four offers presented for vendor consideration.
1/27 Parkhill Road, Mellons Bay also sold post auction, due to a multi offer presentation.
We continue to work with the balance of the portfolio.
So, after three weeks of marketing, some of which was under particularly restrictive conditions, extremely favourable results for our vendors. It should also be acknowledged that buyers were able to secure quality properties.
People who decide to 'get on with their life' by making the changes which best suits their current requirements, instead of waiting on some future events which may or may not happen, must be admired. Buyers have displayed reserved confidence, reacting to a real estate market which, at the present time, would favour vendors due to the listing balance, which most probably favours vendors rather than buyers.
We look forward to the forthcoming portfolios during the remaining weeks of June and July.
As a foot note, I keep an eye on Australian trends through reports published by Williams Media. There is no direct auction report this week as the individual Australian states are in various stages of their lockdown. However, there has been general comment on real estate activity.
"Considering the weak economic conditions associated with the pandemic, a fall of less than half a percent in housing values over the month shows the market has remained resilient to a material correction," said CoreLogic Head of Research, Tim Lawless. "With restrictive policies being progressively lifted or relaxed, the downwards trajectory of housing values could be milder than first expected."
In Sydney, The Agency's CEO Matt Lahood told WILLIAMS MEDIA he saw the capital city's house prices would be remaining stable for the foreseeable future. "Given Australia's record low interest rates, the lower levels of available housing stock combined with high levels of buyer demand is also keeping prices fairly stable. The main variable that could affect price stability in the future is the level of unemployment, but if the rates of unemployment remain similar to today's rates – this should not impact housing prices."
In Victoria, Peter Kakos of The Agency told WILLIAMS MEDIA prices are remaining relatively strong in most areas as supply and demand still plays a pivotal part in the current market.
"At this time of year we would normally have 2-3 times more property on the market so a lot of buyers remain frustrated by lack of choice in the market," said Mr Kakos.
Ken Ralph
Auction Services Manager