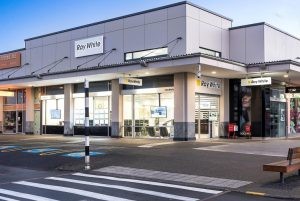 Before we look at the 14 September results, I want to highlight a property which should have been included within my 7 September report.
While still in limited lockdown, 95 Nelson Street in Howick was offered For Sale through virtual auction on 4 September. A number of bidding registrations and competitive bidding resulted in a sale 'under the hammer', for $1,008,000. 00
Our second portfolio for September reinforced the active buying interest I emphasised in last week's report, particularly confirming a positive level of confidence to invest in real estate, within our Eastern Beaches area. Under level 2.5 lockdown and with the required social spacing, we were able to return to the home of Ray White Auctions – the Bucklands Beach Yacht Club, where vendors and bidders moved into the room as their interest property was offered For Sale and moved out once finished.
The properties being offered were found in Pakuranga, Mellons Bay, Howick, Cockle Bay, Botany Downs, Golflands and Dannemora.
Prior to auction, vendors are given qualified information gained from prospective buyers to help them gauge a likely selling price. The reserve and selling outcome is then for vendors to determine.
There are always various reasons why vendors cannot meet buyer's expectation of price and potential buyers cannot meet the terms of an Auction For Sale and Purchase Agreement, which is a totally unconditional agreement.
The results from this portfolio were particularly pleasing for some properties. Nevertheless, for other properties, vendors needed more time to absorb the bidding price offered during the auction.
Post auction, working with the buying interest produced additional sales to the 'under the hammer' sales during auction.
Highlights of the evening were:
17 Glenside Avenue in Pakuranga which sold 'under the hammer' after some 55 bids, for $1,510,000.
19 Ardkeen Place, Dannemora also attracted very competitive bidding, selling 'under the hammer' after some 47 bids, for $1,269,000.
36 Bob Charles Drive in Golflands attracted a positive opening bid and sold 'under the hammer' after a further 9 bids, for $1,420,000.
152 Botany Road, Botany Downs attracted some 7 bids after a positive start and, with further post auction negotiations, has sold.
Likewise, 26 O'Halloran Road in Howick has been sold post auction, after further negotiations with the buying interest.
1/5 Bretton Lane, Mellons Bay attracted 7 bids and has also sold after post auction negotiations.
66 Alexander Street in Cockle Bay attracted 26 bids but not to a price level acceptable to the vendor.
We also continue to work with the buying interest for the balance of the portfolio to achieve sales for our vendors.
So, after more than three weeks of marketing we have achieved extremely pleasing, positive, competitive bidding, along with great results for our vendors whose properties sold both under the hammer and post auction. However, it should also be acknowledged that the sales provided buyers with an opportunity to buy quality real estate assets, knowing that while having to competitively bid/buy to be the 'winner', they were bidding/buying property which was also the first choice for a number of other buyers. The prices achieved confirmed our ability to maximise price for our vendors. However, to achieve such results buyer interest, bidding registrations and actual competitive bidding are the components to achieving great results.
Each month we will have portfolios of quality properties giving buyers quality buying options, as well as an opportunity to evaluate these options with our ability to give prospective buyers direct access to a highly experienced, award winning team of mortgage advisors, who have access to a variety of lending institutions and their very favourable mortgage conditions.
As a foot note, I keep an eye on Australian trends through reports published by Williams Media.
As with previous weeks there was little auction activity comment particularly from Melbourne, due to their strict 'lockdown' requirements. However, the following comments were made.
'This week CoreLogic reported that the combined capital city preliminary auction clearance rate held firm relative to last week across a lower volume of auctions. Sydney was host to 606 auctions this week, similar to last week when 608 auctions were held, although higher than this time last year when 585 homes were taken to auction.
Auction activity fell to a new record low across Melbourne this week with just 14 homes taken to auction while the city remains in lockdown. Of the 11 results collected so far, just 3 were successful (all sold prior to auction), while the remaining 8 auction results were reported as withdrawn.'
Ken Ralph
Auction Services Manager