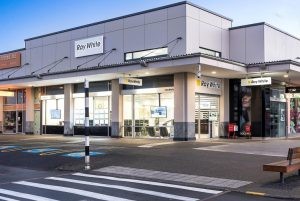 In recent reports, I have emphasised confirmation of a positive level of confidence to invest in real estate, within our Eastern Beaches area. Buyers came to the 28 September auction portfolio with a positive attitude to bid and to buy. Eight of the ten properties offered For Sale sold 'under the hammer'.
The properties being offered were found in Farm Cove, Half Moon Bay, Bucklands Beach, Eastern Beach, Botany Downs, Golflands, Burswood and Dannemora.
Three properties received pre-auction offers ahead of their designated auction date. Therefore, they were brought forward to be included with the seven properties which were part of this portfolio.
The evening began with 15 Trovare Place in Golflands. This was brought forward from its designated 5 October auction date due to an unconditional, pre-auction offer having been accepted by the vendor, subject to the property being submitted to auction on the earlier date. From the pre-auction offer of $1,400,000 and, after some 15 bids, it sold 'under the hammer' for $1,465,000.
The next pre-auction offer property was 2 Camira Place, Botany Downs. This was also brought forward from its 5 October designated auction date. From the pre-auction offer of $1,300,000 and, after some highly competitive 59 bids, it sold 'under the hammer 'for $1,451,000.
The third pre-auction offer property was 50 Burswood Drive in Burswood, also brought forward from its 5 October designated auction date. From the pre-auction offer of $980,000 and, after some 19 bids, it sold 'under the hammer' for $1,050,000.
The evening progressed with further highlights.
8 Beaconview Rise, Farm Cove, attracted 26 competitive bids and sold 'under the hammer' for $2,185,000.
27A Murvale Drive in Bucklands Beach followed, with 26 very competitive bids, selling 'under the hammer' for $1,596,000.
266 Point View Drive, Dannemora attracted a strong positive opening bid and sold 'under the hammer', after some 6 further bids, for $3,100,000.
1/15 Eastern Beach Road in Eastern Beach was sold 'under the hammer' after a strong start, 6 bids and negotiation between the parties, for $1,800,000.
7 Lyren Place, Half Moon Bay also sold 'under the hammer' after some 18 competitive bids, for $966,000.
716 Chapel Road in Dannemora and 2/75 Gosford Drive, Botany Downs also attracted competitive bidding but not to a price which was acceptable to our vendors. However, we continue to work with the buying interest to affect a successful sale for our vendors.
So, after more than three weeks of marketing we have achieved extremely pleasing, positive and competitive bidding, with great results for our vendors, whose properties sold under the hammer. However, it should also be acknowledged that the sales provided buyers with an opportunity to buy quality real estate assets, knowing that while having to competitively bid/buy to be the 'winner', they were bidding for/buying property which was also the first choice for a number of other buyers.
The prices achieved confirmed our ability to maximise price for our vendors. However, to achieve such results buyer interest, bidding registrations and actual competitive bidding are the components to achieving great results.
This year is disappearing all too fast. However, as we move through October, November and the earlier weeks of December, we will have quality portfolios of property which will give buyers an opportunity to evaluate their buying options. This is coupled with our ability to give prospective buyers direct access to a highly experienced, award winning team of mortgage advisors, who have access to a variety of lending institutions and their very favourable mortgage conditions.
As a foot note, I keep an eye on Australian trends through reports published by Williams Media.
As with previous weeks there was limited auction activity comment, particularly from Melbourne, due to their strict 'lockdown' requirements. However, the following comments were made:
'This week, CoreLogic reports that 70.5% of homes listed sold as volumes increased across the capital cities. There were 1,107 capital city homes taken to auction this week, of the 841 results collected so far, 70.5% were successful results.
The performance across the two largest capital cities remains mixed. While volumes remained extremely low across Melbourne, there was a slight rise in the number of homes scheduled to go under the hammer this week.
At a Glance:
A mixed result across Australia's two largest cities, with Melbourne recording very subdued levels of activity, while Sydney volumes reached their highest level since the first week of April.
There were 815 Sydney homes taken to auction this week, returning a preliminary auction clearance rate of 74.8%. This was an improvement on last week's preliminary figure of 72.4% which later revised down to 67.5% at final collection.
In contrast to Melbourne, the number of auctions across Sydney has been consistently trending higher, with this week's volumes the highest recorded since April.'
Ken Ralph
Auction Services Manager