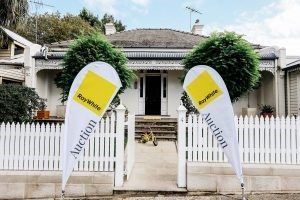 We are experiencing positive real estate activity from both vendors and buyers. Our vendors are listing quality properties which in turn, are giving buyers quality buying options as well as an opportunity to evaluate the these options with favourable mortgage conditions and a more stable real estate market.
The goal of our Auction Marketing Programme is to provide our vendor clients with an unconditional sale. However, we require not only real estate activity to achieve unconditional sales but also, activity which gives a momentum opportunity to attract offers and conditional sales post auction.
The 27 May 2019 portfolio comprised properties in Farm Cove, Half Moon Bay, Bucklands Beach, Mellons Bay, Howick, Botany Downs, Shelly Park, Dannemora and Flat Bush. As always, the Headsail room of the Bucklands Beach Yacht Club, the home of Ray White Auctions, enjoyed a pleasing attendance. This included people who had registered buying interest, those who had expressed conditional buying interest and those who came along to see what is selling and for what price, giving them an idea of what is happening very currently in the real estate market.
Highlights of the evening were 'under the hammer' sales of 19 Bramley Drive, which sold after some 14 bids at $1,020,000 and 42A O'Halloran Road, selling after some 24 bids at $812,000. Seven further properties attracted bidding interest but not at a level which met vendor perception of price to allow an under the hammer sale. However, at the time of writing this report, 12 of the 15 properties have either sold, conditionally sold or have received an offer/ offers with negotiations continuing. Three properties attracted offers which were presented to vendors in a multi offer presentation, resulting in a sale for our vendors. We continue to work with identified buyer interest for all of the properties that require sale confirmation.
So there is good buyer activity but, with an acknowledgement that buyers are generally conservative/cautious. Nevertheless, we consider that we are achieving very good price results for our vendor clients within a much defined marketing period, acknowledging that our challenge always is to meet vendor price expectations with buyer price expectations. As with all sales, there needs to be a "win/ win" on both sides – vendors need to be satisfied that the price achieved is the best the market for that item will allow and, buyers need to be satisfied that they have achieved "buyer value".
There are always various reasons why potential buyers cannot meet the terms of an Auction For Sale and Purchase Agreement which is a totally unconditional agreement. However, as stated above, we try to work with these potential buyers to attract the best conditional sale for our client vendors.
It is also important to note that some vendors are not always able to accept buyer expectations of price for various reasons. Be that as it may, auction marketing is a very positive way of testing the market in a defined space of time to determine if the buyers price will enable them to make the lifestyle/ property change they envisage.
As a foot note – I keep an eye on Australian trends through reports published by Williams Media, which this week reported with headlines, 'Consumer confidence back on the agenda. All eyes will be on the state's auction results this weekend to see what post-election confidence has returned to the market. Auction volumes are set for a post-election boost this weekend, as the market continues to recover from last Saturday's election. It seems the market has responded in a great way since the election, as shown by the increased attendances and rise in open homes.'
Ken Ralph
Auction Services Manager